We offer color services for all ! Your price will depend on your hair. Our color specialist will customize the color service just for you and your vision. We will consult with you prior to your color service and give you a quote.
All COLOR SERVICES INCLUDE: your cut (long hair, curly cut , thick hair and total makeover cut will be extra because of the time your stylist will require) 
Full Foil – $200

Highlights are applied strategically throughout your hair to add extra dimension by bringing a lighter shade to your overall color. Foils can be applied to look natural and work with your hair or a high contrast that fits the current trends.

Partial Foil

–

$165

Your stylist will consult with you about the perfect placement of foils to add a punch of color to your haircut.

All Over Color (single process)

–

$135

Custom Color – Starting at $300
Talk to our expert colorists today!
We are happy to offer you a complimentary consultation prior to your appointment to discuss your vision , price and length of time needed for your custom color service.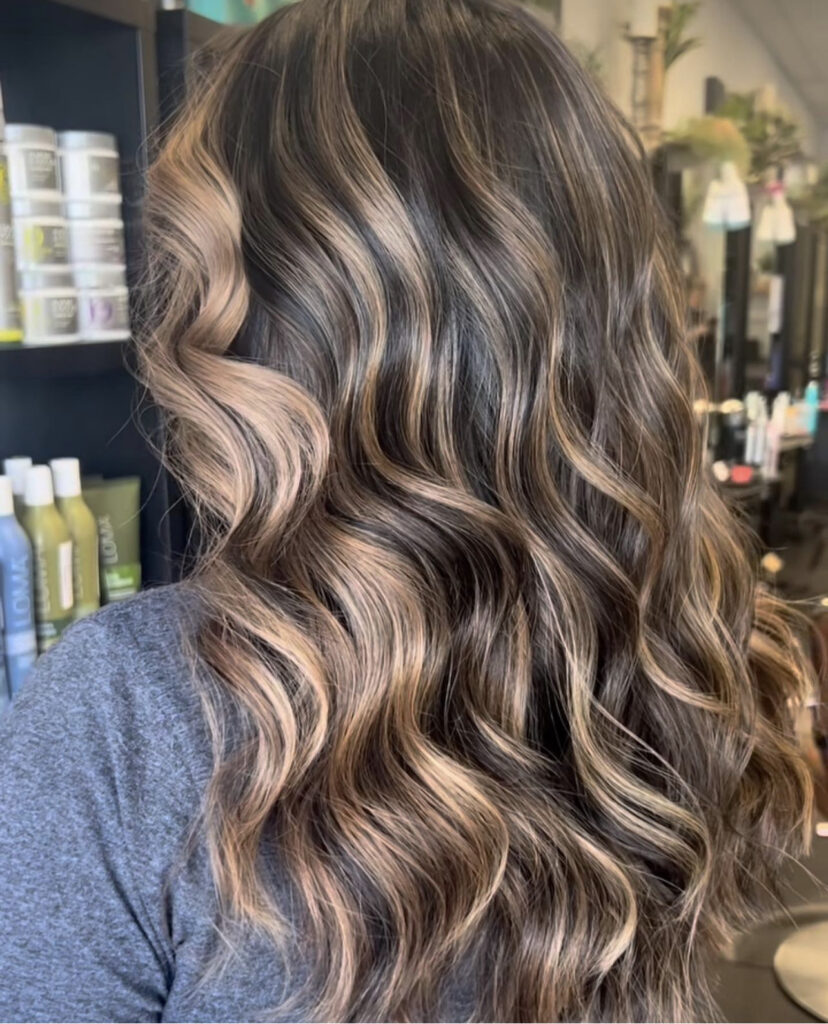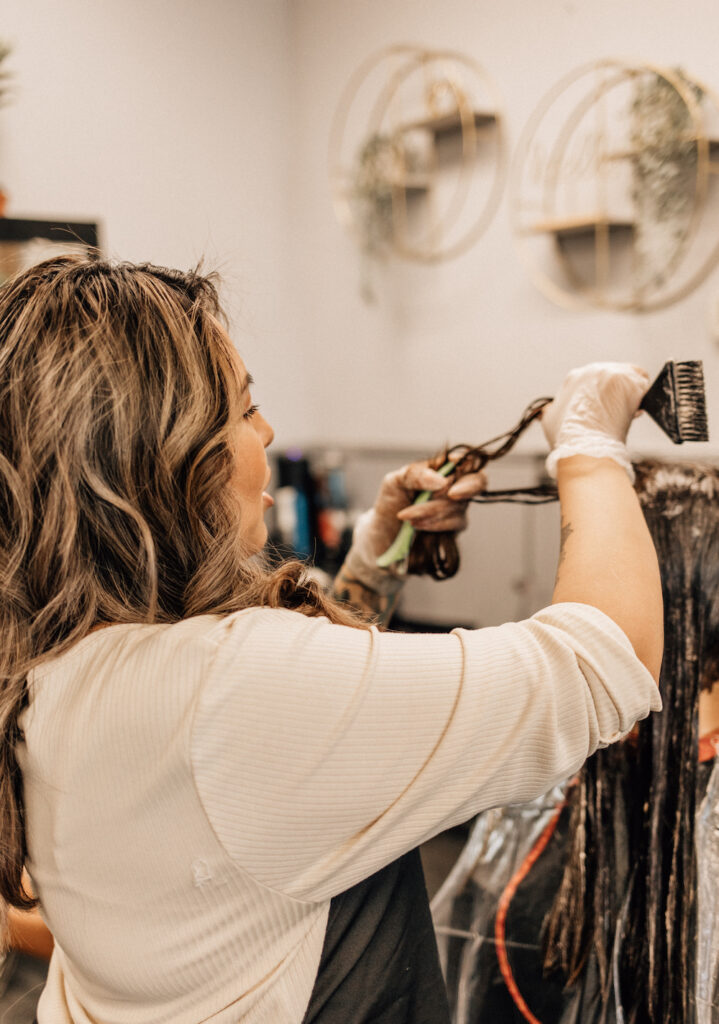 We have many stylist who specialize in Curly Cuts, Pixie Cuts, Long Hair, and Fade Cuts to name a few. Just ask when calling or read our bios to help you make an appointment with the perfect stylist for you. 
Hair Cutting/Styling

–

Prices range from $30 to $80
Specialty Perm Wrap – $185 (with complimentary cut and style)

Spiral wrap, piggyback, candlestick or tizzy designed curls.

Basic Perm Wrap – $145 and up (with complimentary cut and style)

Adds volume and style. Long-lasting waves or curls.
KERATIN SMOOTHING TREATMENT
Brazilian Blowout (includes cut & style) – Starts at $350

Global Keratin Smoothing Treatment (includes cut & style) – Starts at $235
WEDDINGS & SPECIAL EVENTS
On behalf of the entire staff at Hair We Are, we are honored to be considered as your choice for hair and makeup for your special day. If you have any questions please contact us and ask to speak with our wedding coordinator.
Bridal hair services incorporate an initial consultation to discuss your expectations of the big day and completion of your look.
Trial run is same cost of your styling for your big day . We recommend you have your bridal photos that day.
Wedding Style/Updo

–

Starts at $70

We offer fabulous hair styles and up-do's for your special day. Whether it is your high school prom or your dream wedding day, we offer it all. We highly recommend a consultation before booking your appointment for an important event. We have a team of very talented stylists willing to make your dreams come true for your special event.

*Prices may vary depending on length and texture of your hair.

Special Occasion Makeup Application – Starts at $65

Our professional make-up artist uses techniques designed to bring out your natural beauty with flawless, natural looking make-up.

On the big day, do not underestimate everyone's need to have professional hair and makeup done to help ease timing and create perfection in front of your guests and the camera.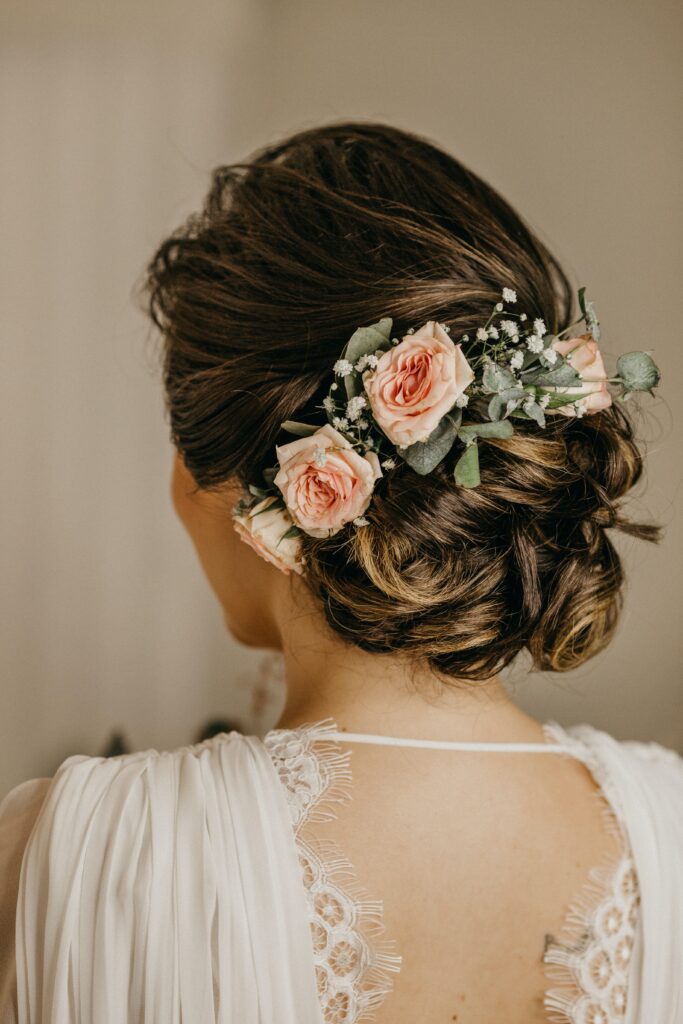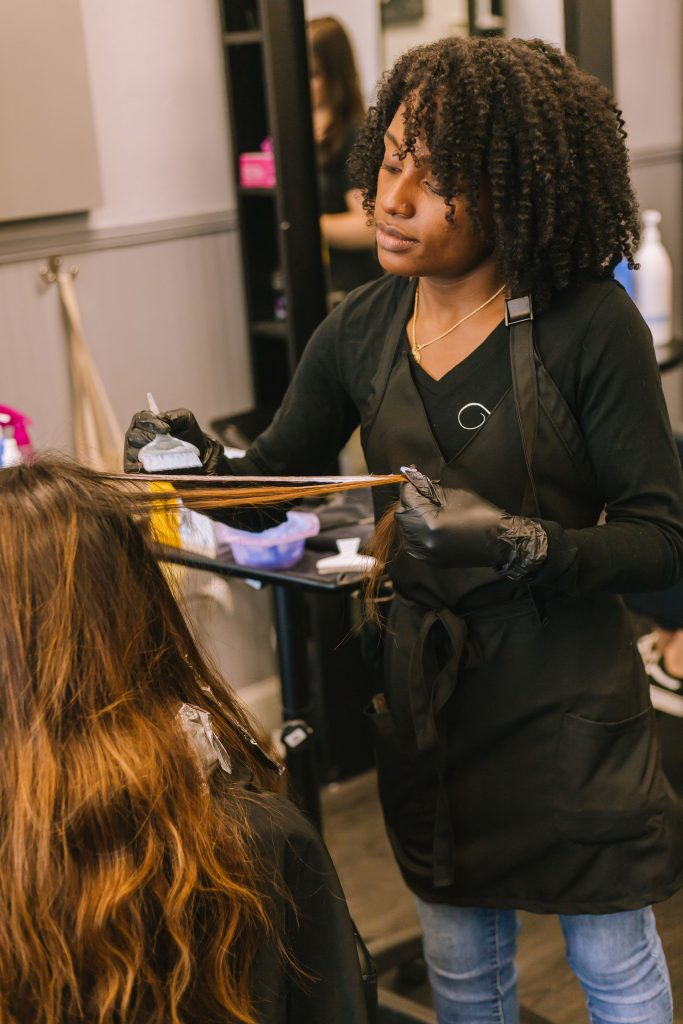 Our highly trained waxing team use custom formulated wax that softens skin while removing hair . We specialize in a comfortable waxing experience and are obsessed with sanitization. From a nice cleanup to arching just for you. 
Hair Extensions – Pricing Varies

At Hair We Are. We have a passion for hair and we want you to leave our salon feeling stunning. This means our masters at extensions make sure you get the hair extensions that you want, the ones that are best for you. We custom color your hair to match perfectly. Our goal is for you to absolutely love your new hair.

If you want to add volume, length, pops of highlights or dimension, we can help you achieve your hair goals. Starting with a consultation we explain all the steps , pricing of the type of extensions that are best for you, pricing of your hair, maintaining your extensions at home and the length of time needed for your extension appointment.

Our goal is to have everyone complimenting you on your new look.